The french luxury bathtub
WATERGAME is the French specialist in luxury bathtub and high-end sanitary ware. We offer fully customizable bathtubs, basins, shower trays, bidets and toilets.
WELCOME TO THE WORLD OF LUXURY BATHROOMS
High-end sanitary ware
Our qualified staff ensure the finishing of products by hand.
In addition to the standard colors we offer marble and stone finishes, decorative friezes.
We develop and assemble our own massage systems in order to guarantee the efficiency of our whirlpools.
If you have specific constraints, we can make tailor-made products.
We manufacture composite sanitary ware according to an exclusive Ceralite® patent.
WATERGAME sanitary devices are entirely designed in our factory from the first sketch to the production of toolings. Consequently we have full control over our products.

CUSTOMERS RELATIONSHIP
Each file is subject to personalized follow-up. We produce individually but also in small and medium series.

KNOW HOW
For more than 30 years, we have been designing and manufacturing exceptional products in our factory located in the Center Val de Loire region. Our workshops extend over 2,500m² covered.
Our products have a 100% hand finish.
Particular care is taken in the finishing of each sanitary device by our qualified staff.
Discover our latest creations.
Cottage
Freestanding bathtub in neo-retro style.
Shown here with TROPICAL decor.
You can find our exceptional products installed in the most beautiful villas, private residences, yachts, palaces and hotels around the world.
For instance, the famous Burj al Arab hotel in Dubai is one of our best references in terms of reliability with its 250 WATERGAME whirlpool baths which have been in service since 1999.
Are you looking for a specific product?
Whatever the dimensional constraints of your bathroom, we can produce tailor-made products to facilitate installation. This ranges from the simple modification of the edge of a bathtub, to the creation of a completely tailor-made product (bathtub, basin, shower tray).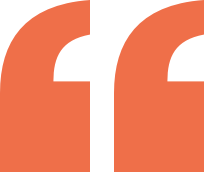 For more than 30 years we have been providing exceptional bathrooms around the world. Our products are installed in the most beautiful villas, private residences, yachts, palaces and hotels.
Our products are 100% designed and manufactured in our workshops in France.
To perpetuate know-how is also to dare to renew it. So you will find in our ranges both traditional and contemporary style products.
French manufacturer specialist in luxury bathtubs and bespoke sanitary ware.
WORKSHOPS
WATERGAME COMPANY
815 route de Romorantin – Cidex 2353
41200 Villefranche sur Cher
France